Manihiki Atoll
is famous for its small scale black pearl industry; this has made it the most developed island in the Northern Cooks. There are turtles in its lagoon, but there seem to be few good beaches for nesting. One reason for this is that many of the
motu
(islets) are very small & rocky, beaches are fairly flat and underwater at times. The biggest motu
'Ngake'
has few sandy areas.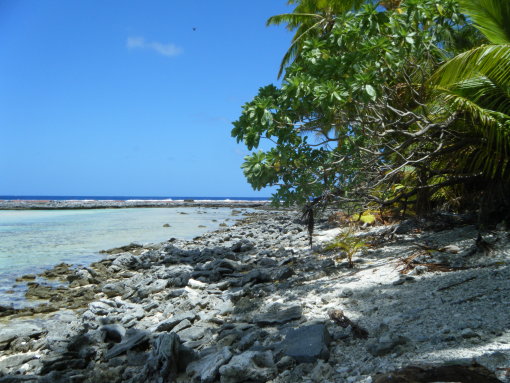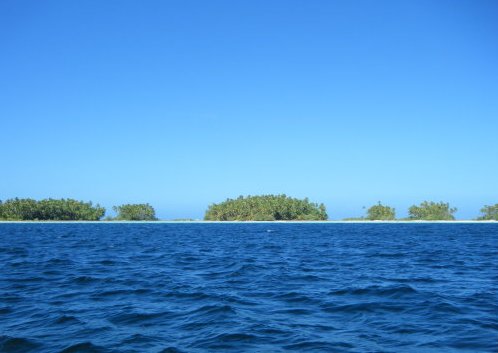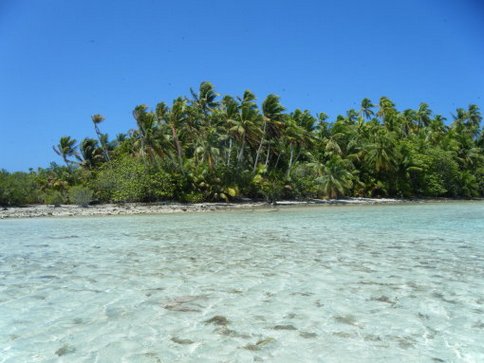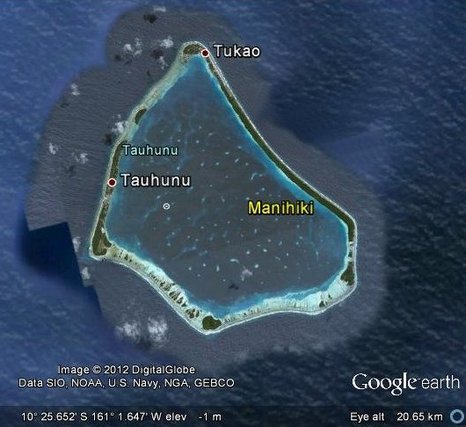 'Back to the Blue'
The Ministry of Marine Resources' staff (MMR) discovered that some year-old green turtles were being kept at Manihiki. They were well-fed, but the cage was in a hot & turbid part of the lagoon, so not ideal conditions for the juveniles. Sea turtles are solitary animals for much of their lives, so keeping them in a small cage meant that they bit each other: all of them had damaged rear flippers.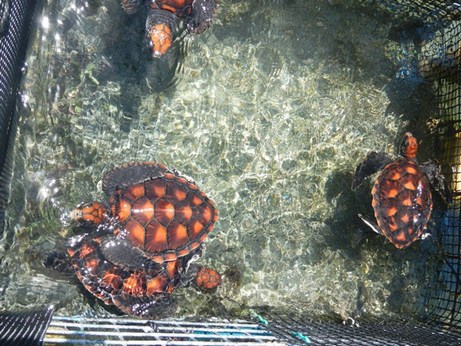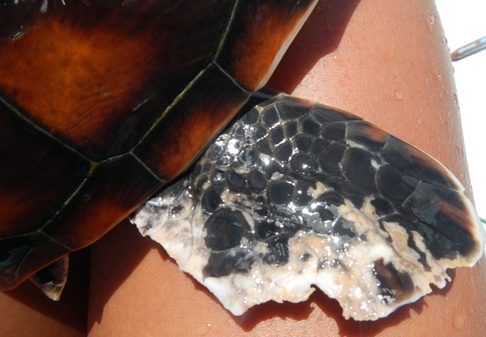 Following advice from the Principal Scientist at
Honu Cook Islands
[Dr Michael White] the keeper decided to let his turtles go.
"Turtles at this life-stage need to be out in the open ocean, growing & feeding opportunistically. In 15-20 years they will return to coastal
waters and change to a herbivorous diet"
This is a wonderful example of community spirit. The 'owner' was keeping the turtles for good reasons; he cared for them too. But he understood the need for them to be in the ocean. MMR arranged the release (see photos below) and we all wish the
'fonu'


Safe Voyaging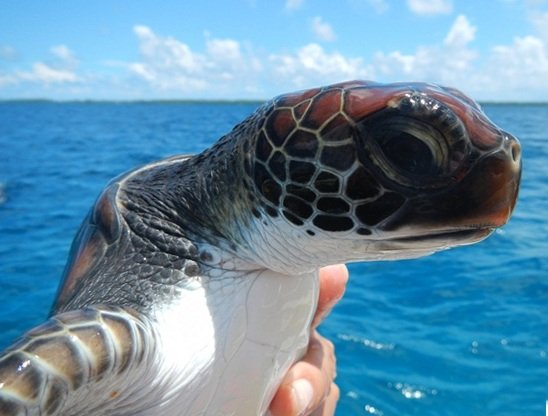 Thanks to
Georgia Langdon
(Pearl Biologist) for the photos.