Education
is an integral part of
Honu's
work: we interact at all levels of society: within the education system and at community level.
Youngsters enjoy games and stories; the senior students learn biology and conservation approaches; the fishermen are interested in a healthy ocean; and the grandparents have many tales to tell ~ & really appreciate our scientific explanations for what they always knew!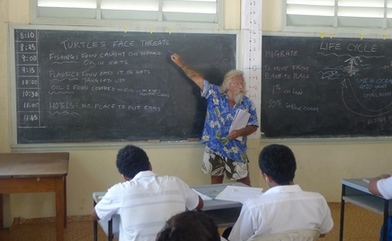 Above:
Dr White teaching the Seniors at Rakahanga School.
Below:
Infants at Palmerston 'Lucky' School with their posters. This was
a class by Jason Green (Head of Art at Tereora College).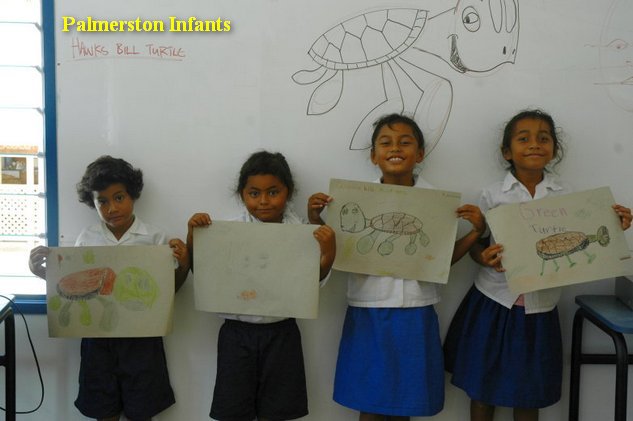 Our local teams participate in community presentations ~ this is great for a sustainable future & also shows the community how their children have progressed: knowledgeable and aware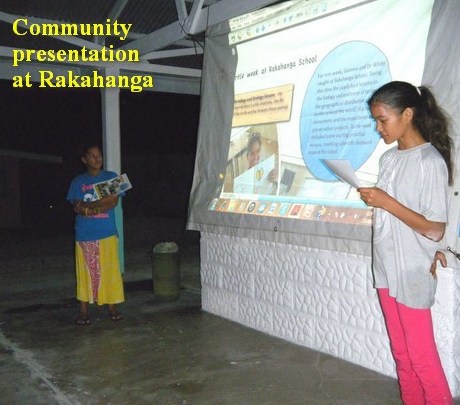 Munokoa &Tokoteru presenting a turtle article written for the NZ School Journal (Rakahanga presentation).
Local languages are used to clarify terminology